Hey, you guys! Today the mentors for PITCH WARS are introducing themselves and talking about what they'd like to critique for the contest. Pitch Wars is a huge contest put off by the fabulous Brenda Drake in which aspiring writers work with mentors to ready their (completed) manuscripts for the agent round. Whoever gets the most requests wins. You can win prizes and hopefully snag yourself an agent along the way. Yeah, it's that awesome!
So, here we go… About me: I grew up on the east coast of Canada in the province of Newfoundland and now live in Ontario. I also spend as much time as possible at my place in Florida since I prefer the heat. I'm married with one awesome son named Gabe. I love writing, reading, working out, shopping and traveling. My guilty pleasure is reality TV. Love it. =)
My YA Paranormal Romance, SPECTRAL, and the first in my MG Fantasy series, GABRIEL STONE AND THE DIVINITY OF VALTA are both out now. The Gabriel Stone sequel, GABRIEL STONE AND THE WRATH OF THE SOLARIANS releases March/14 with Month9books. I also have a YA Cyberpunk series coming out with Entangled Teen. The first novel in that series is titled, AWAKENING and releases Jan/15. I also recently finished writing an Adult Contemporary Romance. Talk about liking to try different things, right?
Let's get to the deets. Here's what I'm coaching for this contest…
I LOVE me some middle grade! Hey, it was middle grade stories that made me fall in love with reading in the first place. So it made sense that it was the first kind of story that I just had to write. Initially I wrote the Gabriel Stone series for my son Gabe and then I was super lucky to be able to share it with readers. So you can imagine my passion for middle grade. I also recently finished second round edits on Gabriel Stone and the Wrath of the Solarians, so my brain is in the game and I'm ready to tackle more middle grade. Gimme, gimme.
I'd love to help you succeed. I'm very detailed in my notes and give examples to help understand what I'm talking about. I believe more notes are better than less because hopefully you can learn something and together we can polish that puppy up. I'll point out what I feel needs work and get down in the trenches with you, but I'll also give cheerleading comments on things that make me laugh or are otherwise made of awesome.
We all need to hear the positives too, right? But at the end of the day, it's your story and your voice that need to shine. I'll just be your coach who's here to offer as much help as I can by sharing the things I've learned along the way in my crazy writing journey. =)
What I'd love to see
: I love stories that transport me to places I've never been. I'd love to see a great adventure, books for boys and girls alike. I love fantasy and sci-fi. Got a contemporary with a great hook? Bring it on. Make me laugh, cry, but mostly make me root for your protagonist. Basically if you've got a middle grade, send it to ME! I might be surprised at what I'll like. I love surprises, so send away and don't be shy. I'll have your back like a mama bear. Let's do this thing together.
Below I've added the first chapter
from my upcoming release, GABRIEL STONE AND THE WRATH OF THE SOLARIANS for you to check out. It's a middle grade fantasy adventure and book two in the series. (Please note, this still has to go through final edits with my publisher).
The cool wind pushed at Gabriel's back, shoving him like a bully. Its force bounced off the tree-covered valley and swirled colorful leaves all around. Gabriel stumbled, unable to rip his eyes away from the black, beckoning shadow slithering toward him like murky fog.
Except it wasn't a shadow for long.
The dark mass transformed into Dane—the man Gabriel wanted, needed to find. A mix of relief and fear rocketed through him. Gabriel had to tell Dane that the daughter he searched for, Tahlita, was in Gabriel's home-town of Willow Creek. He wanted Dane and Tahlita to get back to their home in Valta. Then everything could really be normal—no more Zeverons or otherworldly creatures skulking around Willow Creek or neighboring cities. That stuff was just crazy. But Dane was also an old friend of the evil Duke Malgor. Who knew what mood he'd be in?
Dane's tall, lean body towered over Gabriel, his face twisting into a half smirk as the blustery wind rattled his black bifocals. He held out one long, boney finger and curled it towards Gabriel twice. Dane opened his mouth to speak, but only a loud groan shot out.
Gabriel gulped. He knew it wasn't really Dane. It had to be a dream of the shadows from Valta. Evil shadows just like these had swallowed his friend Brent whole when they were in there, and had transported Brent to Duke Malgor's castle. Still, Gabriel couldn't peel his gaze away from Dane's bulging eyes.
What if it was Dane in front of him right now? Gabriel had been home from saving Valta a whole three weeks already. He needed to know where the portal was that Cedric had used to escape Valta. He couldn't wait any longer for Cedric to cough up the information. He liked having that kind of power over Gabriel and his friends too much. It made the slimy worm feel big. If there was any possibility of the dude in front of him really being Dane, then Gabriel needed to tell him about Tahlita, reunite them, and get them blasted back to Valta where they belonged.
Gabriel stepped closer to Dane, ready to spill about Tahlita, when something wet slapped against the back of Gabriel's neck, stinging him. "Ahh!" he hollered, thinking the shadowy form had finally gotten him with its acid-like tentacles.
Another zinger zapped Gabriel's earlobe, just as Dane mouthed his name, "Gabriel."
Gabriel dug his feet into the dirt, leaves swishing around his ankles. He tried to stay on the ground, but it felt like he was floating toward Dane. Something wet trickled down the side of Gabriel's neck.
When the third zap struck him, Gabriel slapped his hand against the sting. Dane's face twisted, contorted, and changed shape into … what?
Gabriel blinked as the sound of laughter filled his ears. He stared at the place where Dane once stood—and where his science teacher Mr. Roswell now blurred into place. Mr. Roswell shook his head in exasperation.
"Gabriel," Mr. Roswell said. "Welcome back to the land of the living." He held up a gloved finger oozing frog guts.
Another round of laughter followed.
Gabriel gave his head a shake, finally realizing where he really was—not back in the Valley of Shadows facing Dane. Nope. He was in the middle of sixth grade science class studying the anatomy of a frog.
Or he was supposed to be studying the anatomy of a frog. Instead, Gabriel was the mockery of the classroom.
"Sorry," Gabriel mumbled, straightening himself up in his seat while trying to extinguish the burning in his cheeks. The laughing, and the swirl of freshly stewed frog guts in the air, made him feel like he was about to puke. Thankfully Mr. Roswell turned his attention back to the deceased frog.
Gabriel caught the eye of Piper, who pasted that pitying look across her face again. So what if he fell asleep in class for the second time this week? Wasn't he still the hero who helped save the dying land of Valta, like, only three weeks ago?
Seriously. Gimme a break already.
He wondered where Brent was and hoped he'd throw out one of his usual one-liners to take the heat off of him, but Brent's seat was empty. He'd probably taken a bathroom break, or more likely, a snack break considering Brent's never-ending hunger issues.
As Gabriel lifted his gaze from Brent's empty desk, his eyes locked onto Tahlita. She shoved a strand of her stringy, dark-brown hair behind one ear, freeing her hazel eyes from their usual hiding place, and narrowed them in on him.
Gabriel swallowed back the lump in his throat. Maybe she was like Princess Evangeline and could read thoughts. Did she see into his daydream? As awkward as that made Gabriel feel, maybe it would be a good thing. Maybe seeing her father, Dane, inside Gabriel's dream would trigger a memory in her. When Gabriel, Piper, and Brent tried talking to Tahlita, the girl denied knowing anything. Said she had amnesia or whatever—not that Gabriel even believed her. Maybe she just wanted to get away from a crazy family life. Having Dane as a father might not be the best thing. Then again, Tahlita was about as prickly as a porcupine herself. Living with Dane couldn't have been that bad.
With that thought, Tahlita rolled her eyes at him, shook her head, and twisted around to face the window where the wind rattled its hinges.
Gabriel jolted in his seat as something small, sticky, and wet struck the back of his neck.
Again. Except this time he knew it wasn't those stupid, menacing shadows.
He slapped his hand against his skin and pried free a foreign object clinging to him like dead weight. Peering down into his hands, he saw the culprit—a spitball!
Gabriel groaned. He knew exactly where to look to find the spitball-slinging offender. Twisting around in his seat, he shot a glare at Cedric. A few desks back, Cedric sat gnawing on the chewed-up shell of a hollowed-out pen. A sly smirk crossed Cedric's face and he winked.
The creep actually winked.
Gabriel gritted his teeth and sighed. Yeah. Getting the crucial information about Dane and the hidden portal to Valta out of Cedric would be like Batman making friends with the Joker—not exactly an easy task.
Now, here's the list of amazeball agents participating in this contest. Drum roll please...

Louise Fury

–

Bent Agency

Louise Fury represents young adult, middle grade, new adult,
commercial fiction including romance, and select nonfiction. She's looking for
writers with a unique voice and an unforgettable story. She's particularly
drawn to stories with a strong protagonist. In young adult, she looks for
manuscripts that are written with an unforgettable voice—this can be deep, dark
and gritty or literary, lyrical and emotional. She'd love to find a young adult
novel that has a bone-deep sense of danger that haunts her from page 1 and
doesn't let go of her for days. She wants delicious adult romances with
creative plots, sexy liaisons and unique characters who sweep her up in their
love story. She wants to feel something unforgettable when she read your pages;
manuscripts that she can't stop thinking about.
Suzie Townsend

–

New Leaf Literary

"My favorite books are ones that keep me up all night with
characters that I can't stop thinking about long after I've finished." Suzie
Townsend represents adult and children's fiction. In adult, she's specifically looking for romance
(historical and paranormal), and fantasy (urban fantasy, science fiction,
steampunk, epic fantasy). In Childrens' she loves YA (all subgenres) and is
dying to find great Middle Grade projects (especially something akin to the
recent movie SUPER 8). She's an active member of AAR, RWA, and SCBWI.
Nicole Resciniti

-

The Seymour Agency



Nicole loves discovering new talent and helping established authors to take their
career to the next level. Do you have a smart, tight read she won't be able to put down? A signature
voice she'll fight to represent? HEA's are a must for romance. Mainstream suspense,
thrillers, mysteries, YA and inspirational novels are welcome. A consummate
science geek and card-carrying Mensa member, Nicole would love to find the next
great science fiction/fantasy novel or action/adventure masterpiece.
John M. Cusick

–

The Greenhouse Agency



What John is seeking: Fiction by North American authors,
from Picturebooks and Middle Grade through Young Adult. Particularly keen
to see MG (and maybe YA) for boys. Fast-paced/thrilling/heart-breaking stories.
Contemporary realism, historicals, speculative fiction, sci-fi and fresh
fantasy, villains with vulnerabillity, bad decisions with best intentions,
boldly imagined worlds, striking imagery, characters with histories, stories
about siblings and about middle America.
Sarah LaPolla

–

Bradford Literary Agency

Sarah represents YA and adult fiction. On the adult side,
she is looking for literary fiction, science fiction, magical realism,
dark/psychological mystery, and upmarket commercial and/or women's fiction. For
YA, she is interested in contemporary/realistic fiction that doesn't shy away
from the darker side of adolescence. YA sci-fi, horror, mystery, and magical realism
are also welcome; and she would love to find a modern Judy Blume for the MG
market. No matter what genre, Sarah is drawn to layered/strong characters,
engaging narrators, and a story that's impossible to put down. Sarah is not looking for: picture books/children's,
inspirational/spiritual novels, romance, or erotica.
Victoria Marini

-

Gelfman Schneider Literary Agency



Victoria is looking for literary fiction, commercial
fiction, pop-culture non-fiction, and young adult. She is very interested
in acquiring engaging Literary fiction and mysteries / suspense, commercial
women's fiction (romantic suspense, sci-fi, fantasy), and Young Adult
(contemporary, sci-fi/fantasy, thriller and horror ). Above all, she is looking
for anything with an engaging voice, compelling narrative and authentic
characters.
Jessica Sinsheimer

-

Sarah Jane Freymann Literary Agency

Always on the lookout for new writers, Jessica is most
excited about finding literary, women's, and young adult fiction, and — on the
nonfiction side — psychology, parenting, self-help, cookbooks, memoirs, and
works that speak to life in the twenty-first century. Visit her company's
website for more details.



Pam van Hylckama Vlieg

-

Foreword Literary

Pam is looking for high concept young adult. Middle grade in these
genres: fantasy, contemporary, literary. Romance in these categories: historical and
contemporary. Genre fiction: urban
fantasy, paranormal, and epic/high fantasy.


Quinlan Lee
-
Adams Literary
Quinlan
Lee brings to Adams Literary her experience as a published author of numerous
books for young readers and more than 15 years of business and project
management expertise. She has been a part of the Adams Literary team
since 2008, representing clients in all genres from picture books to YA.
Carly Watters
–
P.S. Literary
Carly
is actively looking for Literary and Commercial Fiction, World Literature, Women's Fiction, Literary Thrillers, New Adult, high-concept
Young Adult, high-concept Picture Books, and up-market nonfiction in Health,
Wellness, Memoir, Humour, Pop Science and Pop Psychology.

Jen Udden
–
Donald Maass Agency
Jennifer Udden joined the DMLA in 2010. She represents
speculative fiction, urban fantasy, and mysteries, as well as historical,
contemporary, and paranormal romance.
Emily Keyes
–
Foreword Literary
Emily is a particular lover of all types of young adult and
middle grade books. She wants to represent the kind of stories that will
resonate with kids for the rest of their lives. She loves strong voices and
unique characters, not knock-offs or trend chasers. She thinks books are best when they make you laugh and cry. Emily is also looking for a select list of commercial
fiction which includes fantasy & science fiction, women's fiction, new
adult fiction, along with pop culture and humor titles. She is not looking for
poetry, short stories, picture books or anything that is not
amazing.
Brianne Johnson
–
Writers House
She loves middle grade—bring on the whimsical,
the imaginative, the dark/crass/wacky/hilarious. She'd love to find a
historical MG that is also fun and exciting. She'd just love to find a
beautiful, fun, thoughtful story that makes that first real step into adulthood
seem brand-new, all over again. She's also looking for exciting, high-concept
YA novels (the creepier, the better!) as well as more beautiful, literary works
that explore the coming-of-age theme. She tends to gravitate toward stories
featuring offbeat, alternate-lifestyle protagonists who trailblaze their own
weird and wonderful paths through life. Her adult list is narrower than her children's list.
What she's really on the hunt for are juicy, well-researched historical novels.
Her ultimate adult project wish list would include a romantic historical with some unique fantasy elements, a literary, Beat-like
coming-of-age, a thrilling survival tale with well-researched, back-to-the-land
details, and a dark, witchy, semi-realistic novel (think a modern-day Practical
Magic or Garden Spells). She's pretty excited about the New Adult category. She
loves stories set in the counter-culture, quirky love stories with a stand-out
hook, and subtle twists of fantasy or magical realism. The one link she has
throughout the many genres she's interested in is humor.
Molly Jaffa
–
Folio Literary Management
She
focuses exclusively on middle grade and young adult fiction. She's looking for
books that challenge the reader intellectually and emotionally, from the
high-concept and fantastical to the frank, fresh, and contemporary. She loves
fiction set in another country, time, or place (real or imagined!) that opens
up a rich new world for the reader to discover. "Stories featuring characters
with strong passions, talents, or smarts – or characters in search of theirs –
resonate with me." She'd also like to see: Contemporary YA that's not afraid to
explore complex social issues, historical fantasy, smart middle grade
adventures, heartbreaking middle grade with beautiful writing, and good,
old-fashioned YA romance.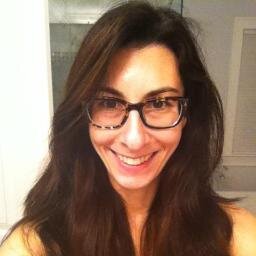 Stefanie Lieberman
-
Janklow and Nesbit Associates
Stefanie is actively seeking to represent writers
offering fresh approaches to romance and young adult commercial fiction. She is
particularly energized by manuscripts featuring strong female characters.
Rena Rossner
-
The Deborah Harris Agency
She's
actively seeking picture books, middle grade and young adult books, science
fiction and fantasy for all ages (kids and adult) – in adult books her tastes
skew more towards the literary, but she's open to falling in love with
something in any genre. She has a particular interest in Jewish-themed,
Israeli or biblically-related books.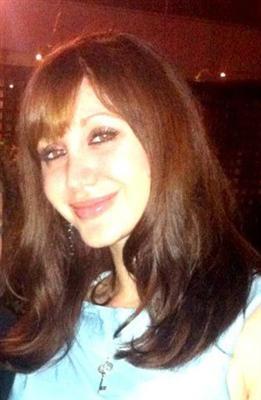 Lana Popovic - Zachary Shuster Harmsworth



At ZSH, Lana works closely with authors on a wide range of
both fiction and nonfiction projects, and is committed to providing extensive
editorial guidance. She is particularly interested in edgy YA, from gritty
coming-of-age novels to contemporary fantasy and supernatural romance. She is
also keen to represent thoughtful chick lit, literary thrillers, and
well-crafted projects in the fantasy and mystery genres.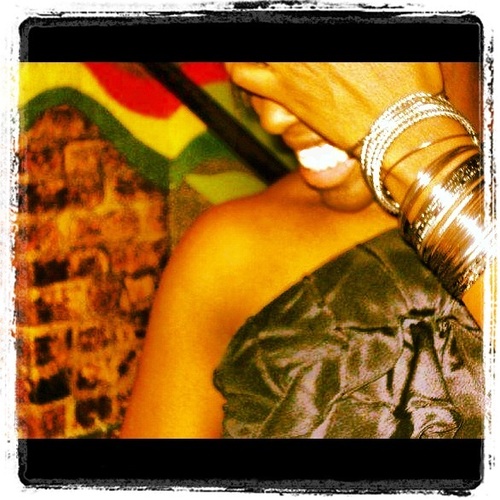 Natasha Alexis - Zachary Shuster Harmsworth



Alexis is currently seeking works of literary and commercial
fiction and nonfiction. As a fan of popular culture and cosmopolitan trends,
Alexis is keen to represent YA and adult fiction with an edge and fresh point
of view, especially works featuring women and people of color.

After reading that above list of incredible agents, you're probably looking a little like this right now, huh?


I totally understand. So let's get to it. Below is a list of the mentors participating. Click on their image to check them out and see what they're looking for and then enter. Yes, you. =)
Mister Linky's Magical Widgets -- Thumb-Linky widget will appear
right here!

This preview will disappear when the widget is displayed on your site.

For best results, use HTML mode to edit this section of the post.
Click here for submission details
Pick me!
SECRET WORD: on